Remembering Ben
July 5, 2018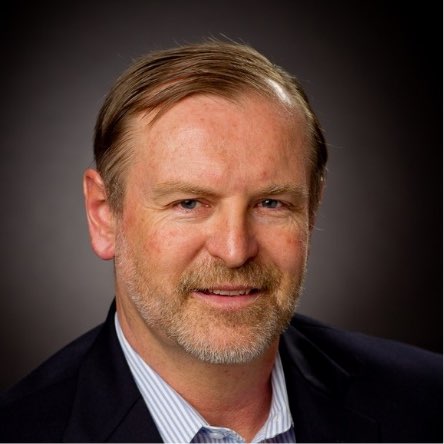 It is with great sadness that we announce the passing of Ben Etheridge, our dear friend and colleague. Ben suffered a cardiac event on Saturday, June 30 while cycling near Poland Springs, Maine. Those of us who have been fortunate enough to know and work with Ben understand he was a kind, caring and selfless human-being.
For Ben, it was always family first. He and his beloved wife Connie, whom he had known since middle school, just celebrated their 35th wedding anniversary with a cycling trip through Vermont. Ben was an extraordinary and dedicated father to his three children, Marisa, Megan and Trevor. He was always actively involved in their lives, whether he was coaching their sports teams, skiing with them or moving them into their first apartment.
Ben was a passionate humanitarian. He cared deeply about improving the lives of those less fortunate and making the world a better place. Those values shone through his commitment to affordable housing and his philanthropy.
In his 30-year career, Ben was responsible for the creation of tens of thousands of housing units for low-income families and seniors around the country. As a principal of Chesapeake Community Advisors since 2001, Ben helped grow CCA into a leading developer of affordable housing. He brought to his work tenacity, creativity, integrity and a great sense of humor.
Ben's philanthropy was enormously important to him. With an unwavering commitment to finding a cure for juvenile diabetes, Ben became the leading fundraiser for JDRF in Maryland. In 2009, he started CCA's annual golf tournament as a way to raise money for JDRF while bringing business associates together for a day of fun and good-natured competition. Ben participated in JDRF's Ride for the Cure, a 100-mile bike ride, for the past 10 years and proudly wore the green jersey designating him as the largest fundraiser of that ride.
Should you like to share your thoughts, memories and condolences in the interim, you may email rememberingben@ccadev.com.
There are no words to adequately express our sorrow at losing Ben, and what he meant to us as a colleague and a friend. He was an integral part of our lives, an inspiring mentor, and an accomplished businessman who demonstrated doing well by doing good. Ben will be sorely missed. We will honor his memory by dedicating ourselves to continuing the work that meant so much to him, and to our community.